About Us
Over 20 years ago, a small group of caring families of people with intellectual and developmental disabilities established Advocates as a resource for education and family support. Today, we are dedicated to empowering individuals and their families to lead meaningful and inclusive lives in our communities. We provide the information, support, and resources that you and your family need to self-direct your services and achieve your goals. Championing the needs of the people we support is at the core of our mission, be it through individual, family, or systems advocacy.
---
Our Mission
Advocates is a person-centered not for profit organization that empowers individuals with developmental disabilities to direct their own lives and create a vision for their future. Together, we advocate for a future where people with developmental disabilities can fully participate in their home, schools, and communities in a meaningful way. Our mission is to empower you and your family to direct your own life and create a vision for the future.
---
Our Values
We believe in the value, potential and full participation of all people in the community.
We advocate across the life span for people with developmental disabilities and their families.
We believe that people with developmental disabilities should have the choice to direct their own lives and choose their services and supports from many available sources.
We believe that all is possible when we join together.
We encourage people with developmental disabilities and their families to develop a vision for their future.
---
Our Services
We offer many services to assist you to fully participate in your home, school, and community in a meaningful way.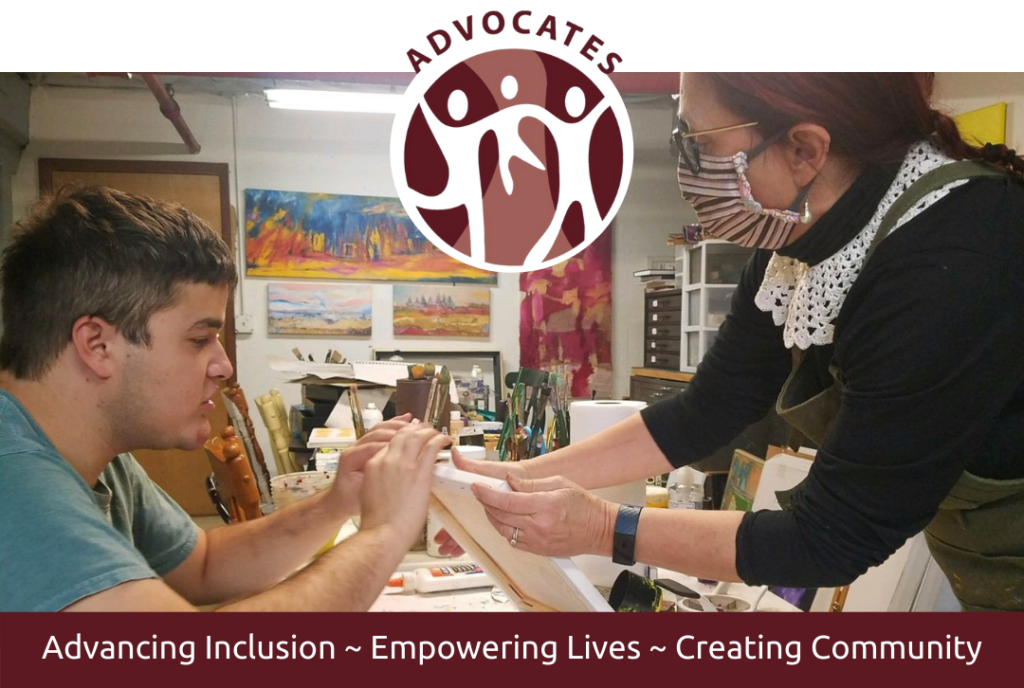 Click here to read more about Our Services
---
Service Access
Advocates truly believes not only that you have the right to live the life of your choice but also the right to have the support that you need to succeed in those choices. We want to ensure that you have the resources you need to reach your goals. That starts with the first phone call. Whether that means navigating your family's journey through OPWDD eligibility or simply finding the right supports and services, we will be there each step of the way.
To start such discussions, please contact our Family Liaison at (315) 469-9931 or email familysupport@advocatesincorporated.org.
---
Self-Advocacy
The input and ideas of the people we serve, family members and other stakeholders is essential in guiding agency decisions and ensuring the continuation of person-centered service delivery. The Advocates team is committed to supporting you with self-advocacy to ensure that your voice is heard.
In addition to providing continuous opportunities for feedback through regular communication with your direct Advocates service providers, our Family Liaison and all members of our leadership team are eager to hear your thoughts and can be reached as follows:
Click here for our full list of Leadership Team Contacts, Compliance and Quality Information!