Events/Registration
---
Please see below for our upcoming events and registration information. Click here to see upcoming Recreation Events!
---
Advocates Upcoming Events: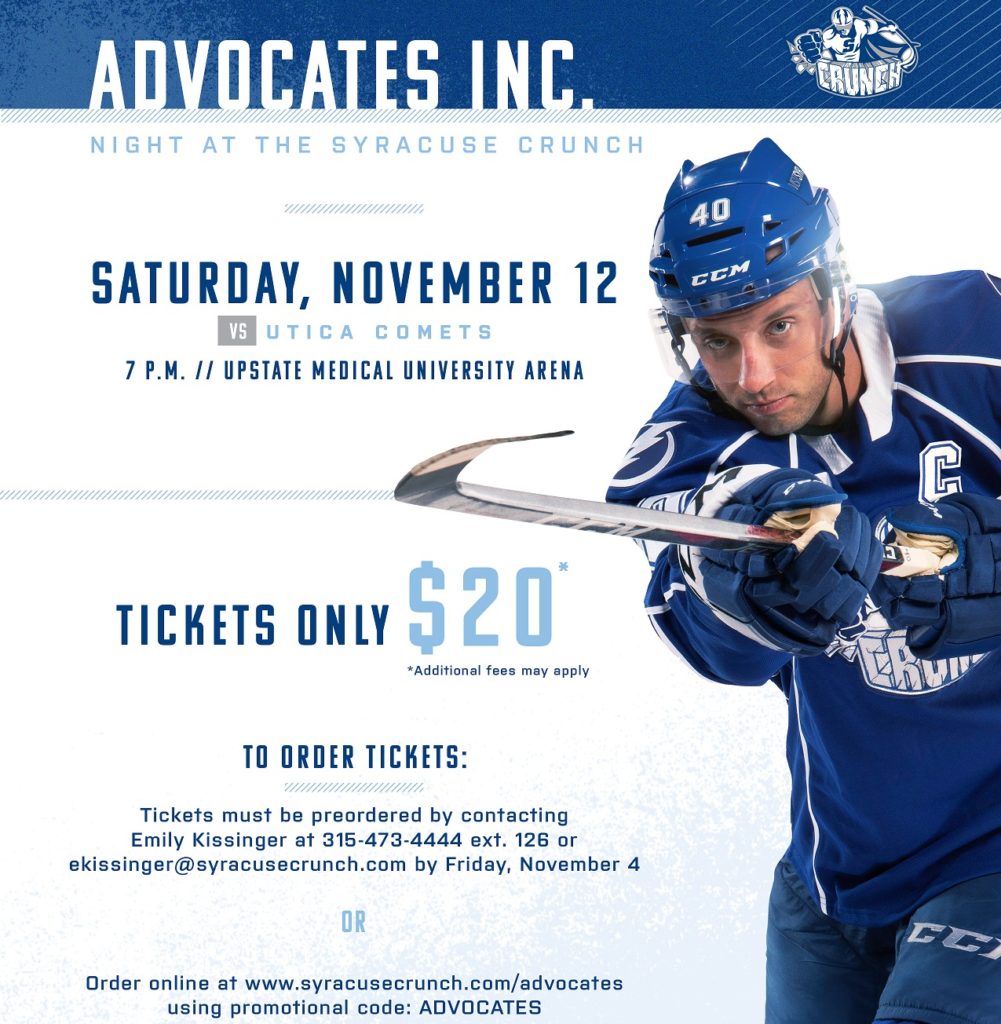 Join us for Advocates night at the Syracuse Crunch!
The Syracuse Crunch is offering discount tickets ($18.00 per person) to people/families receiving services from Advocates along with employees on Saturday, November 12th at 7pm.
Who: Advocates employees, people/families receiving services
What: Syracuse Crunch Hockey gameWhen: Saturday, November 12th @ 7pm
Where: Upstate Medical Arena at the Oncenter War Memorial, 515 Montgomery St. Syracuse, NY 13202
How to purchase tickets: Contact Emily Kissinger: (315) 473-4444 ext. 126 or online at: www.syracusecrunch.com using promotional code: ADVOCATES
Deadline to purchase tickets: Friday, November 4th. We hope to see you there!
---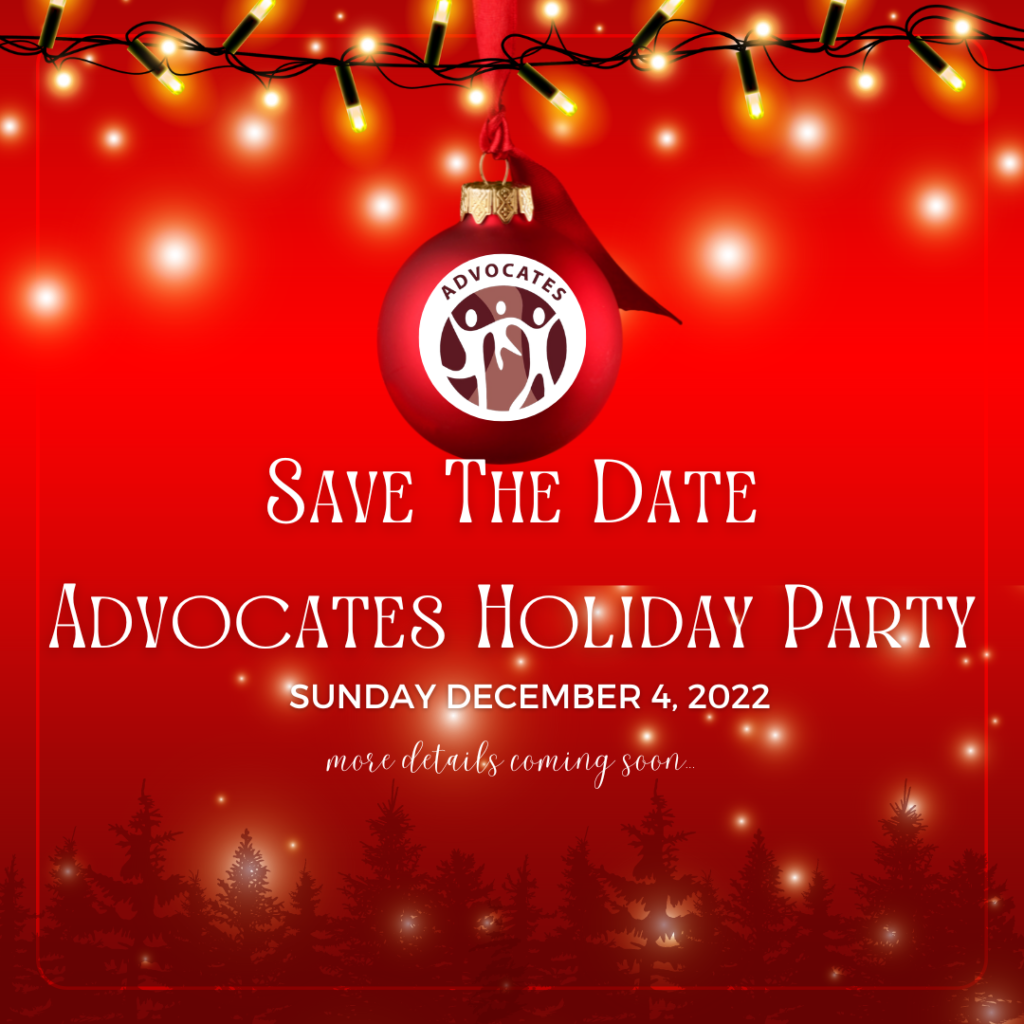 ---
Advocates Virtual Training Events:
We hope you'll join us for our next Advocates training – Understanding and Accessing SNAP (Food Stamp) Benefits! Presented by: Alice Webster | Nutrition Outreach & Education Coordinator (NOEP) of Food Bank of CNY
When: November 16th 2022 | 6:00pm
Come and learn about the programs and services offered by the Food Bank of Central New York. Learn about other benefits you may receive just by getting SNAP benefits, such as HEAP and farmer market incentives. Learn how you can stretch your grocery dollars through programs such as Food Sense, your local food pantry, fresh foods distributions and SNAP. Learn what the Food Bank of Central New York does and how they service Onondaga county and Central New York. Find out what the difference is between a food pantry and a food bank. Alice will also be available to prescreen and assist families residing in Onondaga County, with the application process for SNAP (food stamp) benefits. Those who live outside of Onondaga County will be referred to their counties NOEP. For those who are interested in applying, please see request a documentation list.
To register, email: Training@advocatesincorporated.org
Name of person receiving services:
Name/s of person attending:
---
---